Marco Cinelli & Danny Del Toro DELTA OVERFLOWIN' (CD)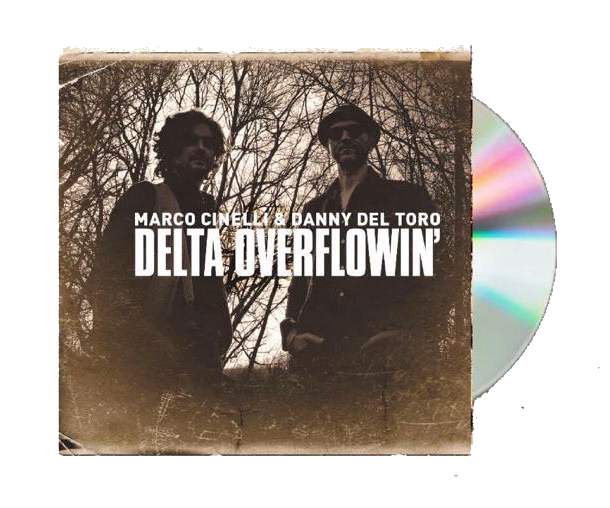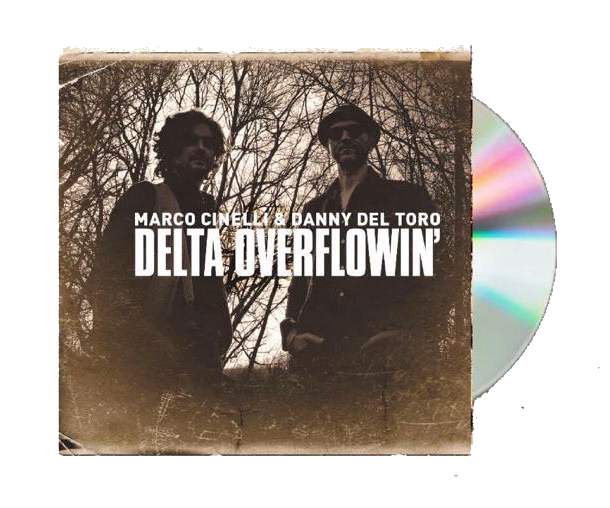 sale
Marco Cinelli & Danny Del Toro DELTA OVERFLOWIN' (CD)
OUT 25th October 2019
Pre-order now at discounted price!

Genre: Blues
Type: CD + booklet 8 pages
Track List:
Wastin' Time No More

I Don't Know What Makes You Love Me So

Delta Overflowin'

Freight Train

Man Ain't Nothing

Me Gets So Glad

3 Hours A Night

Neither Do I

For All My Sins

Why Babe Why

Praise Your Mother

Winter Obstruction Blues
Marco Cinelli, Italian born and bred, meets Danny del Toro, Spanish born and bred, to do something that is 100% Mississippi delta to the bone.

The task they have taken on has encouraged these two internationally acclaimed European bluesmen to focus like a laser on compositions, lyrics and honest delivery

The result is the release of a full-length album that fulfills them artistically and excites blues fans while hitting the mark commercially.

Delta Overflowin' is a blues record in the deepest and most natural sense. It may contain traces of gospel, ragtime, spirituals and jazz.

It talks about love, life, and of course, the Blues.

Marco Cinelli, who was named best guitar player of year 2018 by Music Republic Magazine, tours unceasingly as lead singer and guitarist with The Cinelli Brothers.

Danny Del Toro, proudly endorses Seydel Harmonicas and is an intensely active as a performer in his own right (Del Toro Blues Band), as well as being a side-man to prominent singers on the modern blues scene (Little G. Weevil, Julian Burdock, Jonn Del Toro).